Patios
A good patio design will add extra space to your home. From classic interlocking stone pavers to natural stone slabs, we can construct a patio of any size or shape - front yard or back. For environmentalists, we can install permeable pavers with a water retention tank underneath as a means of catching and reusing rainwater. For traditionalists, we can create a natural-looking design to align with your vision. A patio is the foundation for entertaining outdoors and we have years of experience. Let us help you create one that works best for you.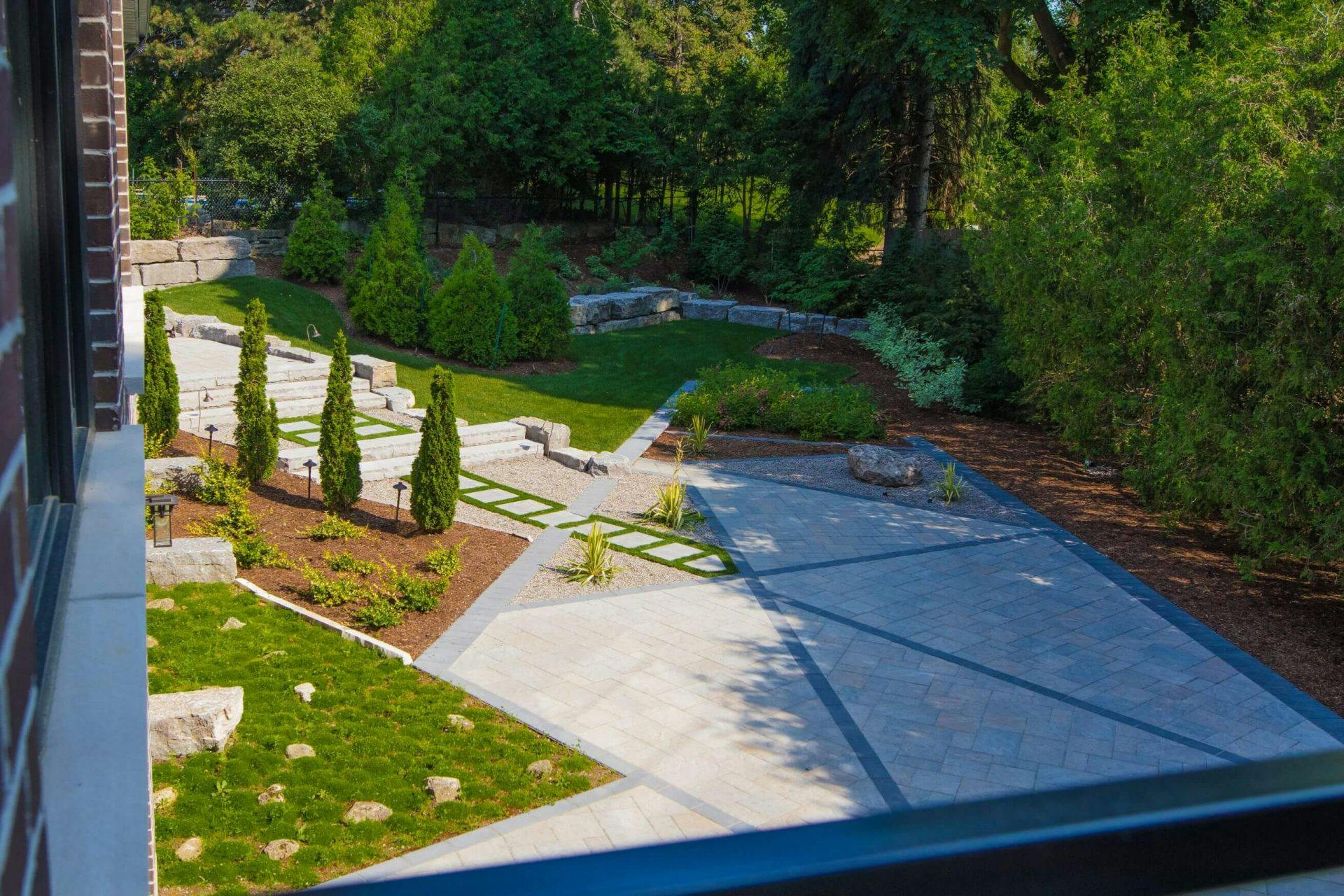 Retaining Walls
A retaining wall can be the perfect way to modify your landscape. Not only do they add functionality but they also provide aesthetic appeal. As an essential part of many landscape designs, our team will consider many factors such as your home and garden style, elevation, drainage, as well as aesthetic preference. We have experience building walls of varying heights — including walls above 4 ft. tall (requiring structural engineering). Depending on your preference, we can construct retaining walls from natural stone, armor stone or a variety other options. Let us create a centrepiece of your garden or depending on its location, establish a cozy patio seating area for your morning coffee or evening glass of wine!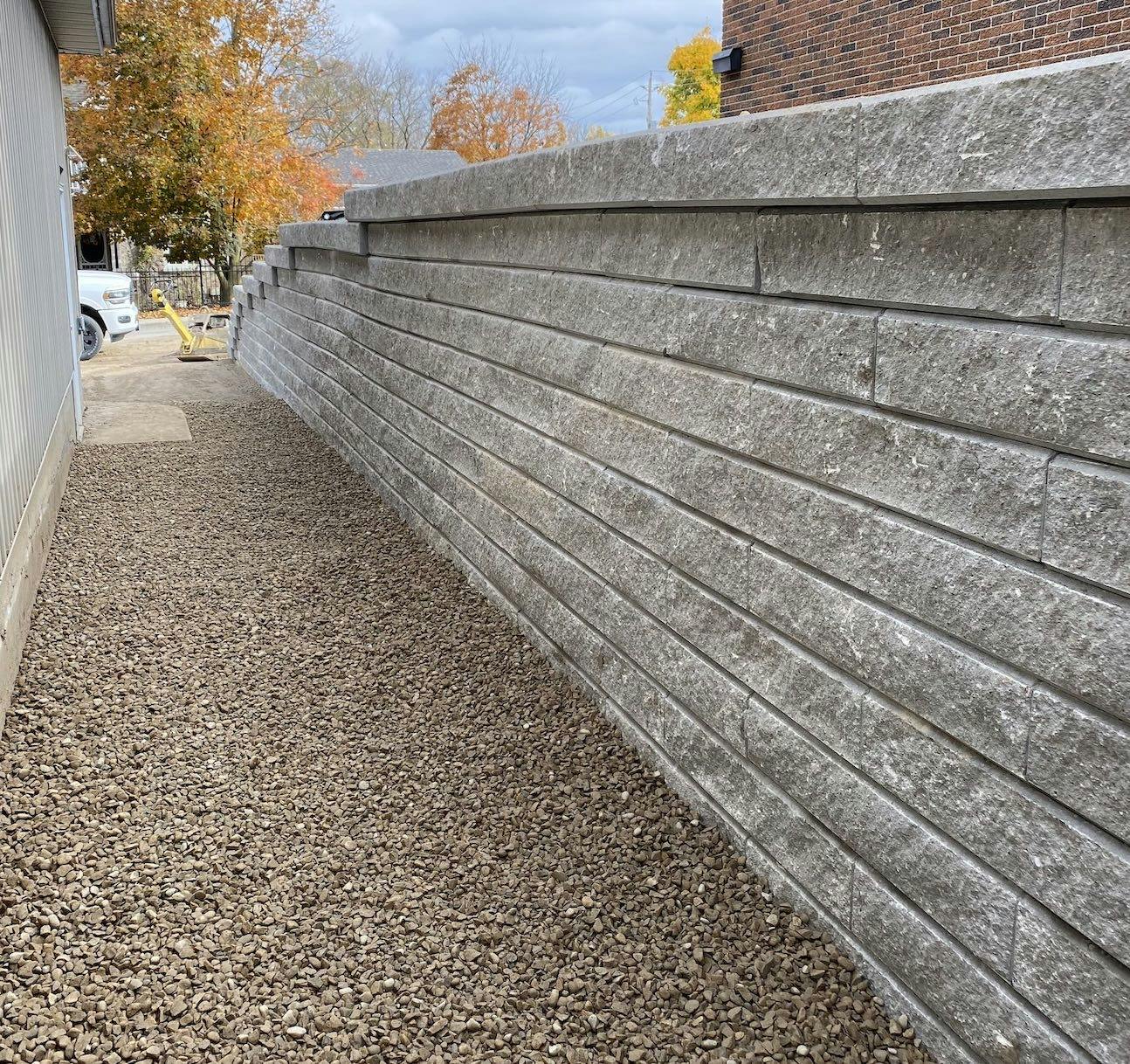 Outdoor Kitchens
Looking to do some serious cooking this summer with an emphasis on the great outdoors? There's nothing like an outdoor kitchen for bridging the divide between kitchen and patio. Whether you want a simple outdoor BBQ, outdoor stove, mini-fridge, or a full wood-burning pizza oven, Kerr & Kerr has the expertise. If you're thinking of a specific countertop, we can source granite, natural slate, natural limestone or a variety of other options. Let us design and build it to suit your patio and home.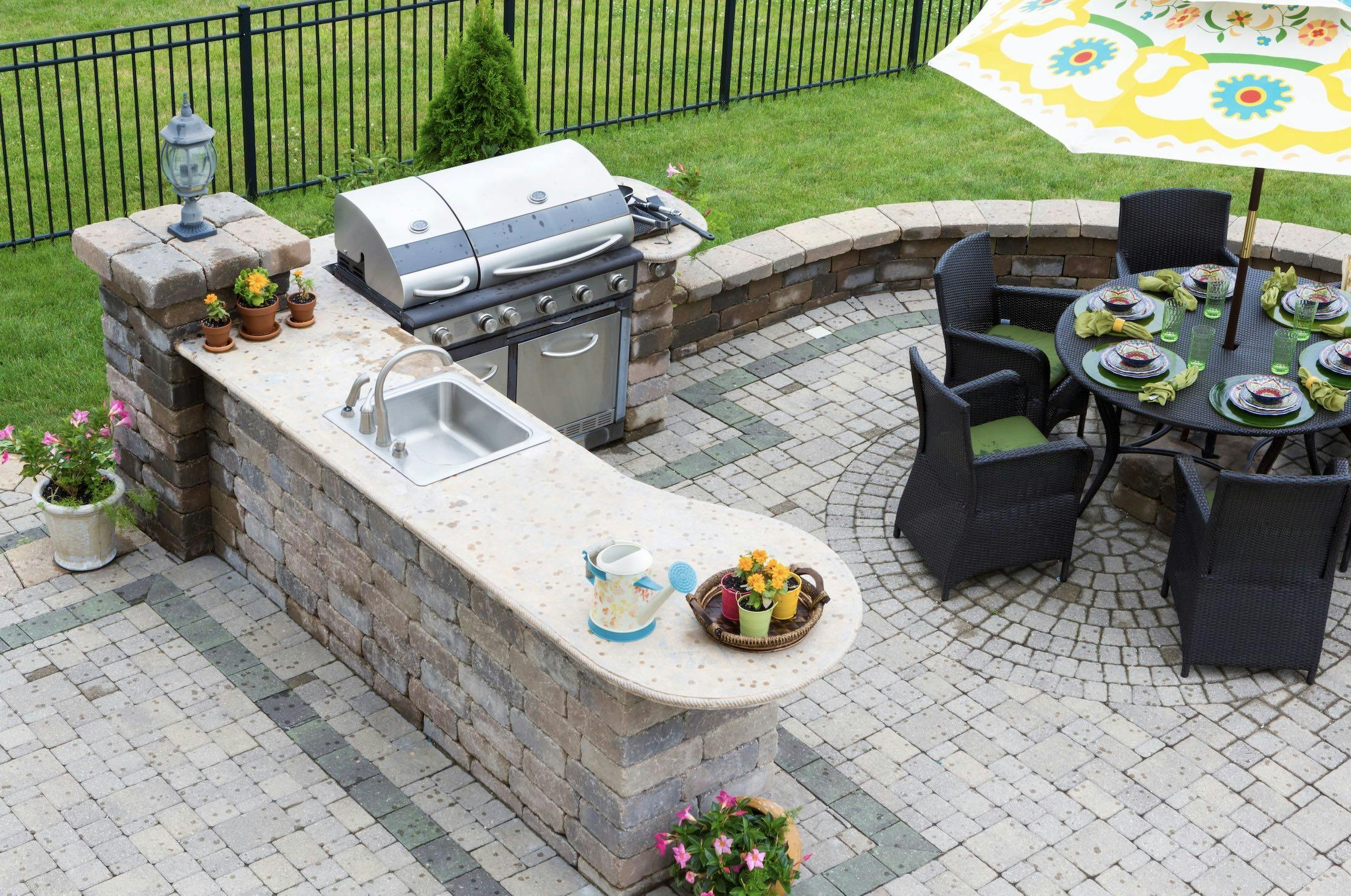 Fire Pits
A fire pit is the perfect way to gather with friends and family on a cool summer evening. With a range of options, our design and install team will help you choose the perfect fire pit for your patio. Gather around a warm fire and enjoy quality time with those you love most.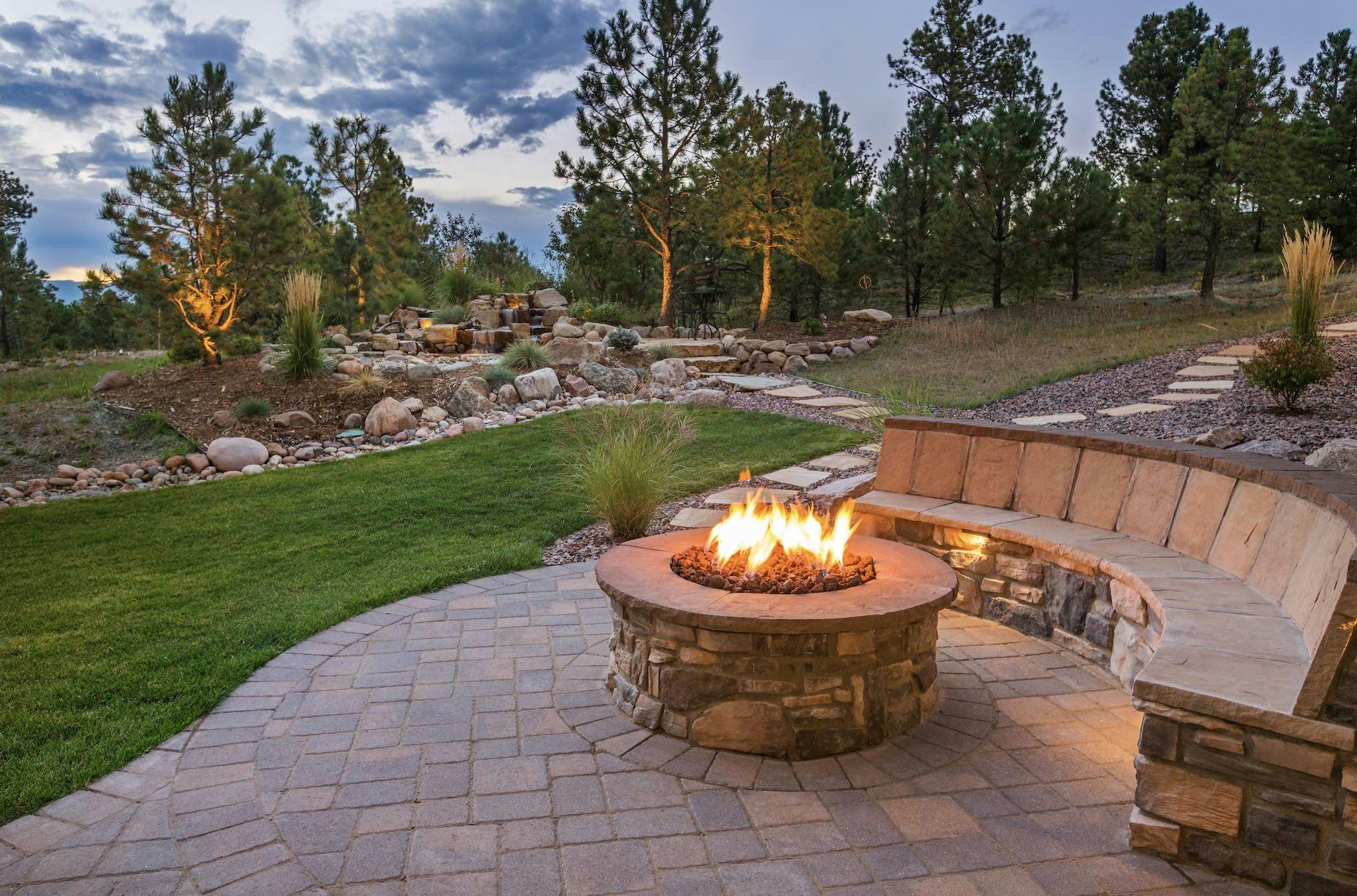 Outdoor Lighting
Outdoor Lighting can add both functionality and aesthetic appeal to any outdoor living space. Our designer can advise on the best patio/deck lighting, garden lights, landscape lighting, hanging lights, wall lights and safety lighting for your needs. With many available options, let us help you find the perfect solution to light up your outdoor space.