Pergolas & Gazebos
A Pergola is a perfect way to let in some sunshine and enjoy partial shelter and shade over a garden, pathway or patio. A gazebo can provide full coverage from the sun and protection from the elements. Built from natural or pressure-treated wood, let us design and build the solution that is tailored to your landscape project.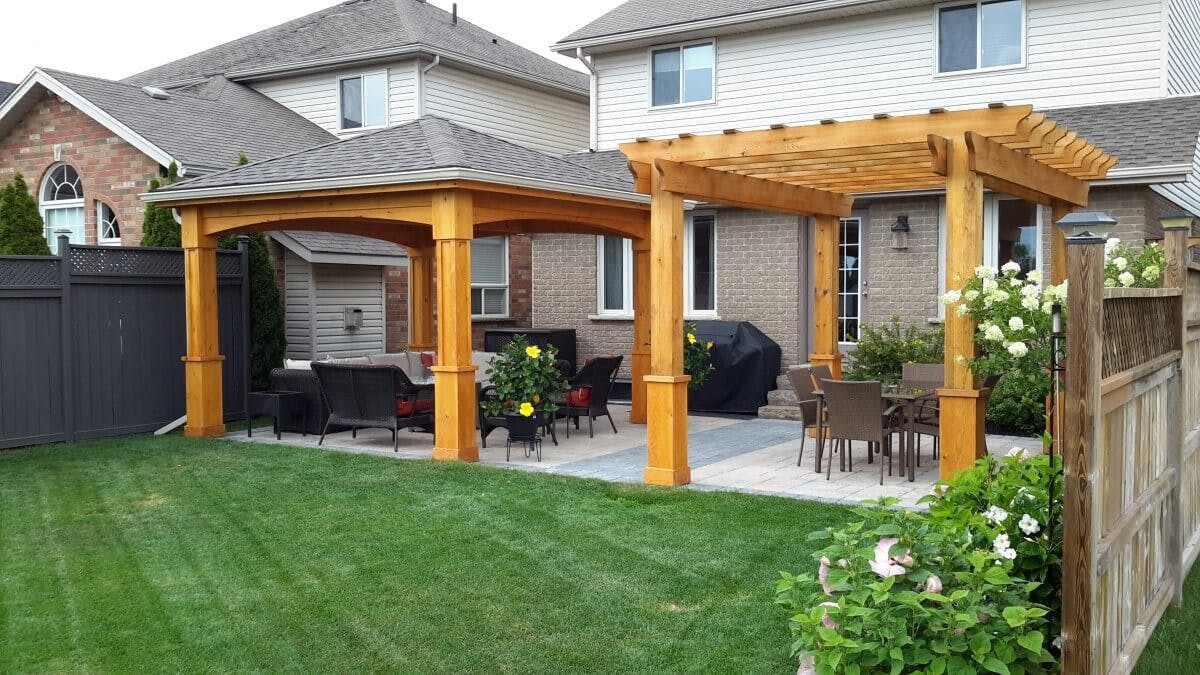 Backyard Decks
As part of your entire project landscape project, a backyard deck can be a great addition. The Kerr & Kerr team will work with you to design and build the ideal deck for your needs and budget. With a range of stain options, decks can be built from natural or pressure-treated wood. Composite decking materials are also available. Customize your deck to match the design of your home with glass, aluminium spindle, or wood railings. For advice/information on all of your decking options, ask our deck builders for a consultation.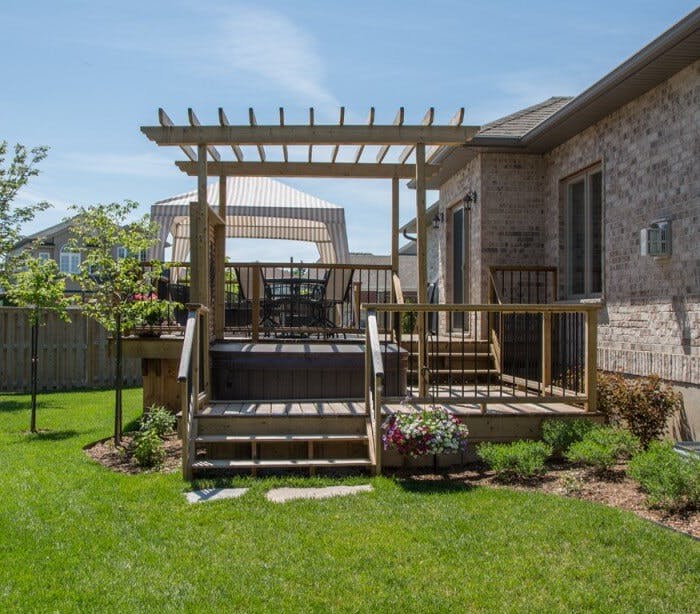 Outdoor Privacy Screens
Are you in need of some property privacy? Whether it's a constructed screen or one that is formed from hedges, climbing plants, and other natural elements, Kerr & Kerr can help. No matter the style, a privacy screen will preserve the natural feel of your backyard, while ensuring you have a private space to comfortably relax and unwind.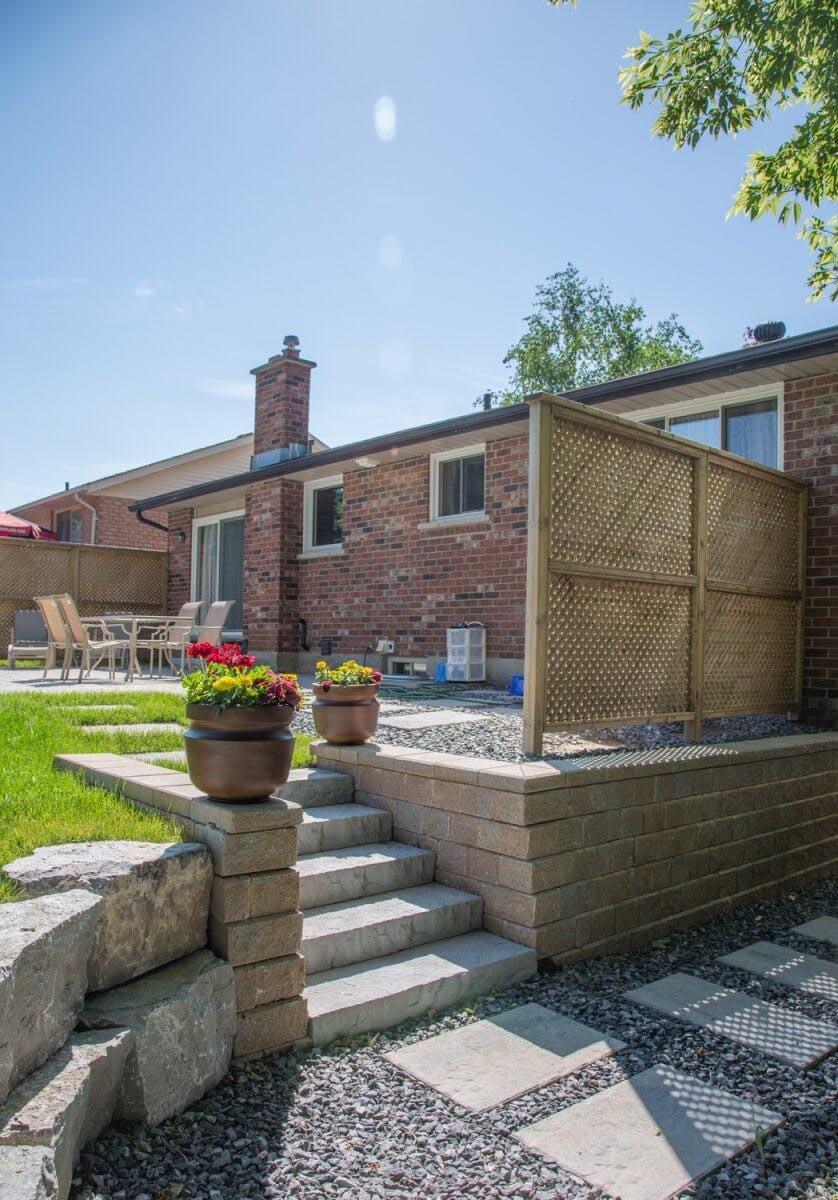 Cabanas
Looking for a way to elevate your swimming pool area? Consider adding a cabana! Built from natural or pressure-treated wood, our designer can show you how this structure can add function while complimenting your landscape. Cabanas can provide privacy and a touch of luxury for any pool setting.